so my feedback just one word AWSOME

M really happy with my progress and your guidance has helped me a lot through out my weight loss journey😍😍

And one good habit i learnt from this program is that now i will never indulge extra like if m taking two rotis thn i will never be able to eat 3

N thank you so much for your guidance 😍😍

- sonidhara
Before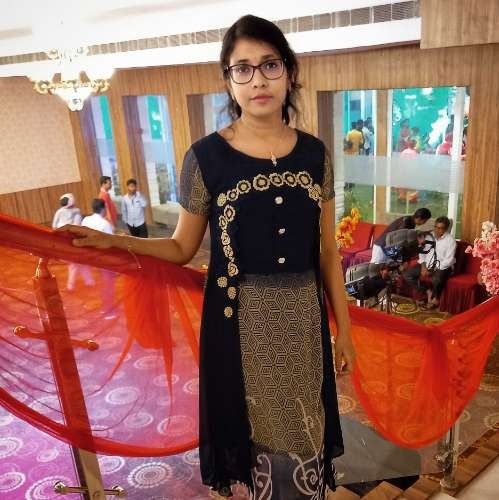 After
If i consider the whole 3 months journey, my weight reduced from 59kgs to 52kgs. Apart from the weight loss, there is a considerable inch loss. At the same time, workouts made me strong, more energetic and lively. (I used to think, exercising will make me more tired. But the truth is it lifts my mood and increases my energy level). Now, exercising is what i like, what i eagerly want to do everyday.
Regarding the diet, it's really sustainable. With this program i ate nearly everything. Carvings are reduced. What i eat satisfies me. I feel a difference in my skin, a little less acne + smaller in size.
One thing I must confess - i like the workouts more than the cardios. The wokiuts are just amazing. It gives me a feeling that i have become stronger from within. I never have enjoyed it as much as i do now.
And finally to my nutritionist, thank you very much for being a part of my journey. Thank you for helping me in every possible way. Thank you for clearing out all my queries. And thanks for gifting me a stronger fitter me. Many many thanks to you.

- Anjali
I would like to share some positive things about myself happened during last 2 months in this program. I have noticed a lot of changes in my body.
I feel more confident now. I had taken all my older clothes bcz of them I used to have self-doubt about my body image but now since they all fit well, I feel more confident internally.
Eating habits and regular physical activities really do wonders.
To tell you honestly, it feels really good to be back where I was 4 years back. It all started that time,
I suddenly gained weight because of thyroid, medication and stress eating.
Now that I am far away from all these things, I can't thank you enough.
This particular suit, I get it stitched according to my fit in November last year and as you can see, when I tried it yesterday... this is so loose!
thanks to you for all the guidance.
- Juhi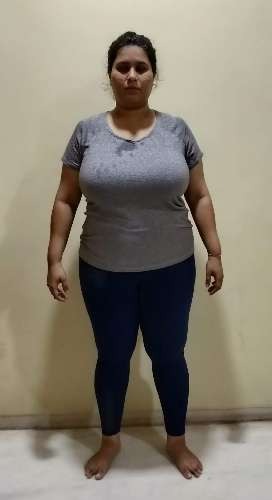 Before
After
My weight loss journey with nourish with sim has been amazing and eye opening.

Though in past I've tried a several diets and lost a couple of kgs but now after my reboot program I know that those are just fad diets which are not good for long-term goals.

Each week has been different for me, sometimes I lost inches and some weeks I lost grams. When you see changes in grams I felt super happy and excited but one thing always used to be on my mind. Progress is not always visible to eyes, even if the weighing machine didn't show any changes, I know I am active and energetic. Not like my past self who would sit on desk for hours and ignore all my body signs.

The program has thought me alot, the first thing that comes to my mind is my plate has to be macro balanced, each meal has to have fiber, protein and carbs in moderation. Even when you are out dinning you automatically start looking for options and dishes that has all the macronutrients.
There were hard times for me in between when I used to forget eating or drinking water, but Ambar my dietician always motivated me and reminded me to take care of self first, and not to skip any meal. She has been a big support and, motivator. Always reminding and pointing out the mistakes and telling to rectify them the next time. Her daily feedback on my whole day meals and "keep up the good work" feels like a reward for doing it right, and keeping on track.

In terms of habit, I frankly had no clue what to mention everyday. But on and off I've been trying to inculcate all the habits that were shared with us on weekly basis.
For some basic habits like min. 3ltrs of water intake daily, eating slowly and mindfully, not using gadget or watching any sort of screen while eating, sleeping on time which is very important just like the above few habits, and not missing workouts 2 days in a row. But the most valuable habit is to make all these small actions as a lifestyle. I've almost following, or should I say it is a part of my daily life now. I have to have vegetables, and protein during every single meal, I make it a point to sleep at 11.30pm and wake up at 6am. Even if it's late at times we must do our workouts and get the step goals done, and I don't eat my meal in front of screen.

Reboot 1 has thought me alot of good habits and how to make correct choices. Sticking to healthier lifestyle is not like a homework that we have to complete, but it's just the way of living which comes to me subconsciously now. I do not compromise on flavours and my favourite foods, but I know to make smart choices, and even if I want, I can have it on a cheat day or just a bite is enough.

Progress is not always visible to the eyes, I've grown to be a better person for myself and people around me.
Also the clothes fit better and they look flattering, people do see the change in my appearance and behaviour. All thanks to Nourish with Sim and Ambar. I'm in love with myself and I keep myself and my needs as a priority. Self love used to be just something I read in a blog, watched about it in a vlog or a reel, but it's a thing for me now all because I can see myself getting to a goal that is the best version of myself inside and out.
- Monica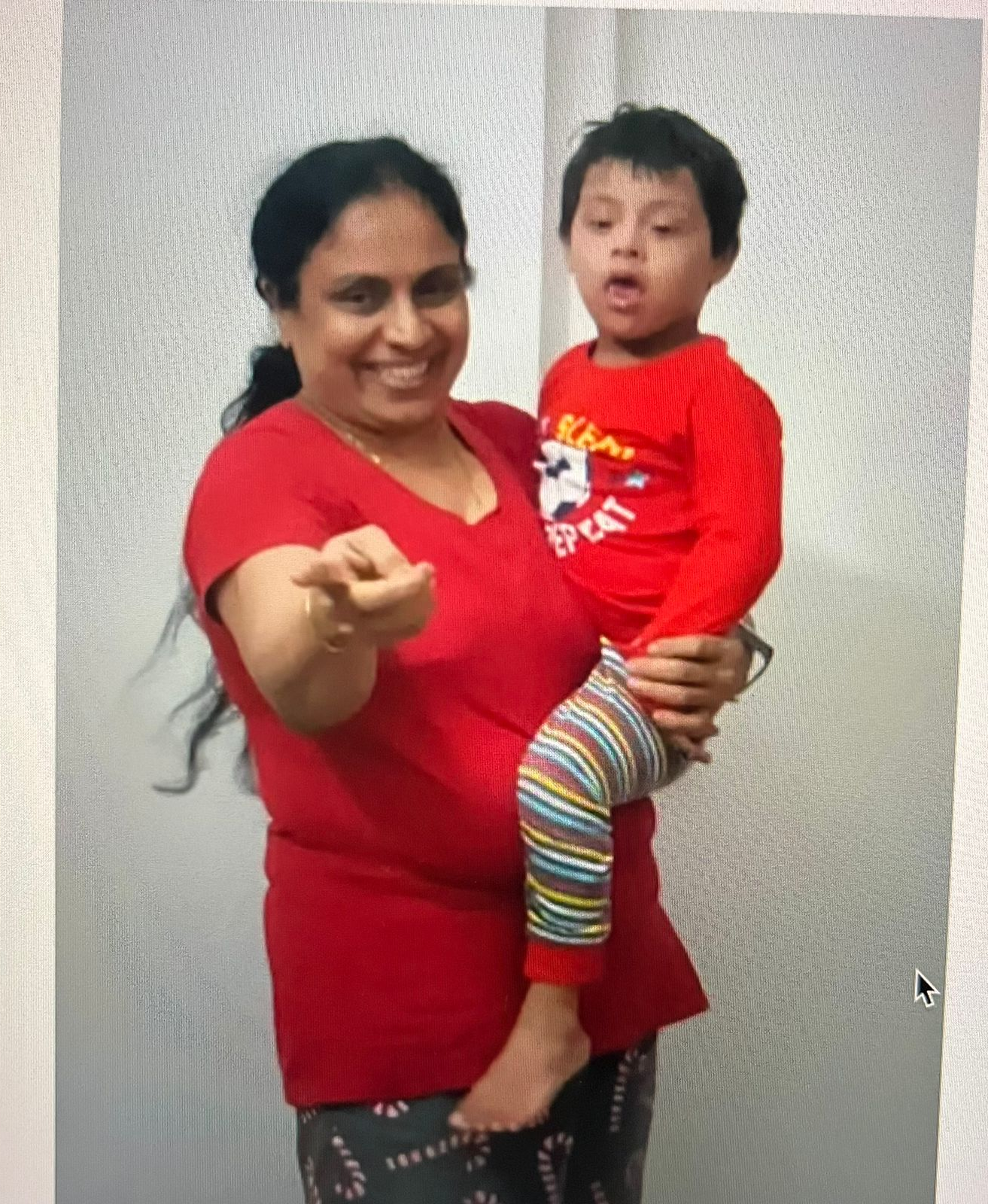 Before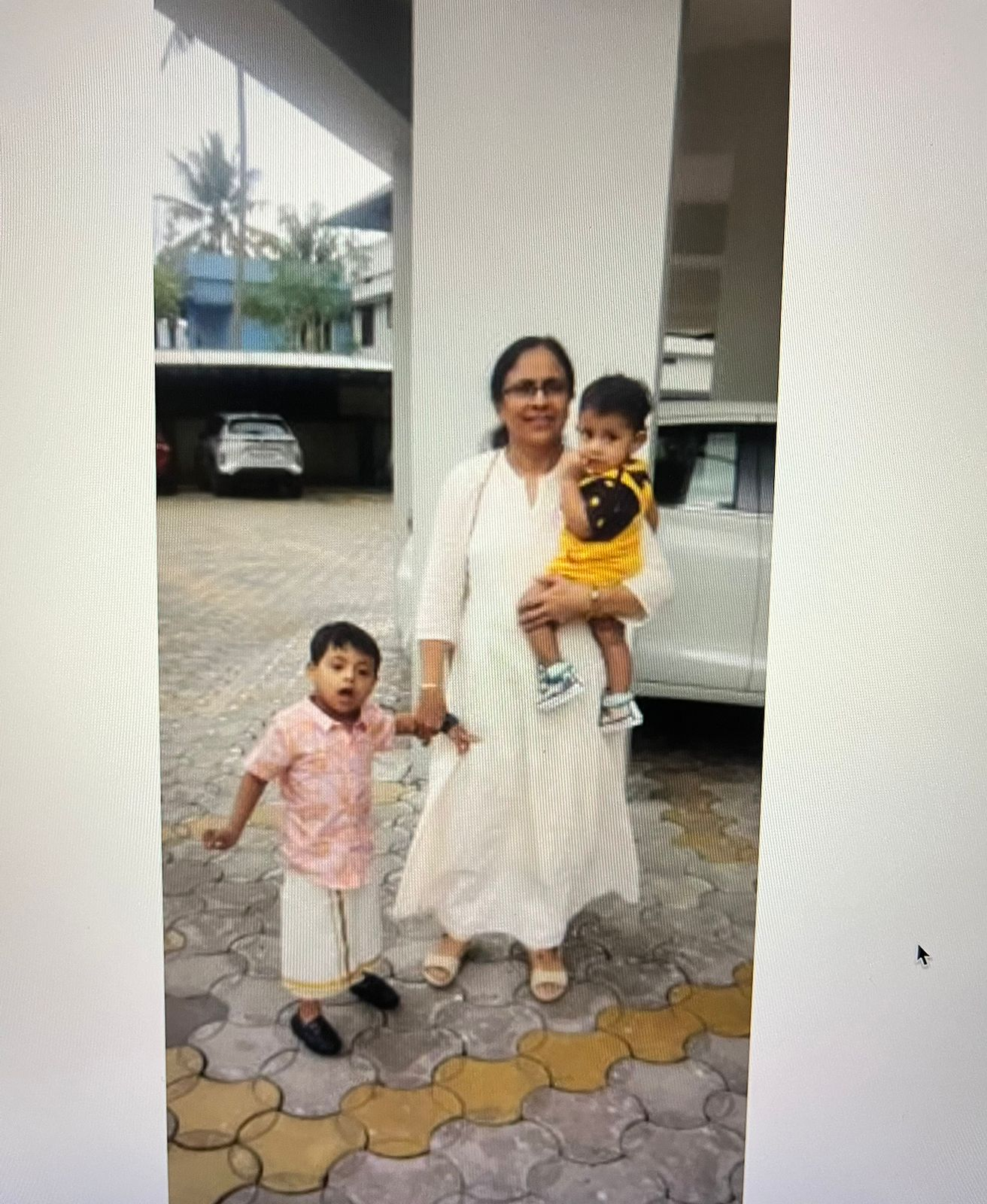 After
Hi Sim

First of all let me congratulate you for the wonderful achievement you have achieved.

I am so glad that I joined this wonderful program . I had an amazing transformation journey of 3 months with you.
I would like to thank you for encouraging and motivating me to go forward way more than I thought I could do.
You made me confident enough to reach my goal whatever it takes.
Being accountable and constant feedback regarding my meals and workouts have given me more than just physical results.
Apart from shedding weight, the workouts and diets have helped me to tone my body and
I feel much more energetic, healthier and empowered now.
I have lost 8 kgs in this program and have got a disciplined diet and workout routine now.

Thank you so much Simran and team for the wonderful work you do. Thank you so much 🙏🙏🌹

65 kg - 59kg

- Ancyann
If you wish to share it on your professional board, request you to keep my identity a secret

My experience with Simrun On a random day simrun post on common pcos mistakes caught my attention, and I went to her profile and had a look at her profile, her work and her amazing transformation.

All of what simrun was advocating, I could resonate it with her and as a doctor myself , she felt reliable because a) it was absolutely practice what you preach and

B) she wasn't selling any nonsense fad diets or easy weight loss formulas. As a mother of two,a busy neonatologist working in the govt sector, battling PCOs and major depressive disorder,
I was just looking for something that could be easily followed , not requiring much efforts and workouts that are flexible and do not require much equipment.

So simruns programme ticked all of the boxes for me and rightfully so, it was the best decision I made because my sole intention was to put myself on a track with disciplined easy to follow diet, steps and workouts,

and was not aiming for any weight loss or inch loss because I wasn't battling with any weight issues.
It was just to see if I could follow the routine and be disciplined for 12 weeks and m in the 11 th week now and lost 6 kgs, feel more active than ever and look forward to my workout sessions.

Simrun keeps telling if I can do it, anyone can do it, that was where I connected with her the most.

Really happy with the programm and looking forward to enroll myself in to reboot 2 soon.

Many congratulations and all the best transforming lives of people


- Chaitrasri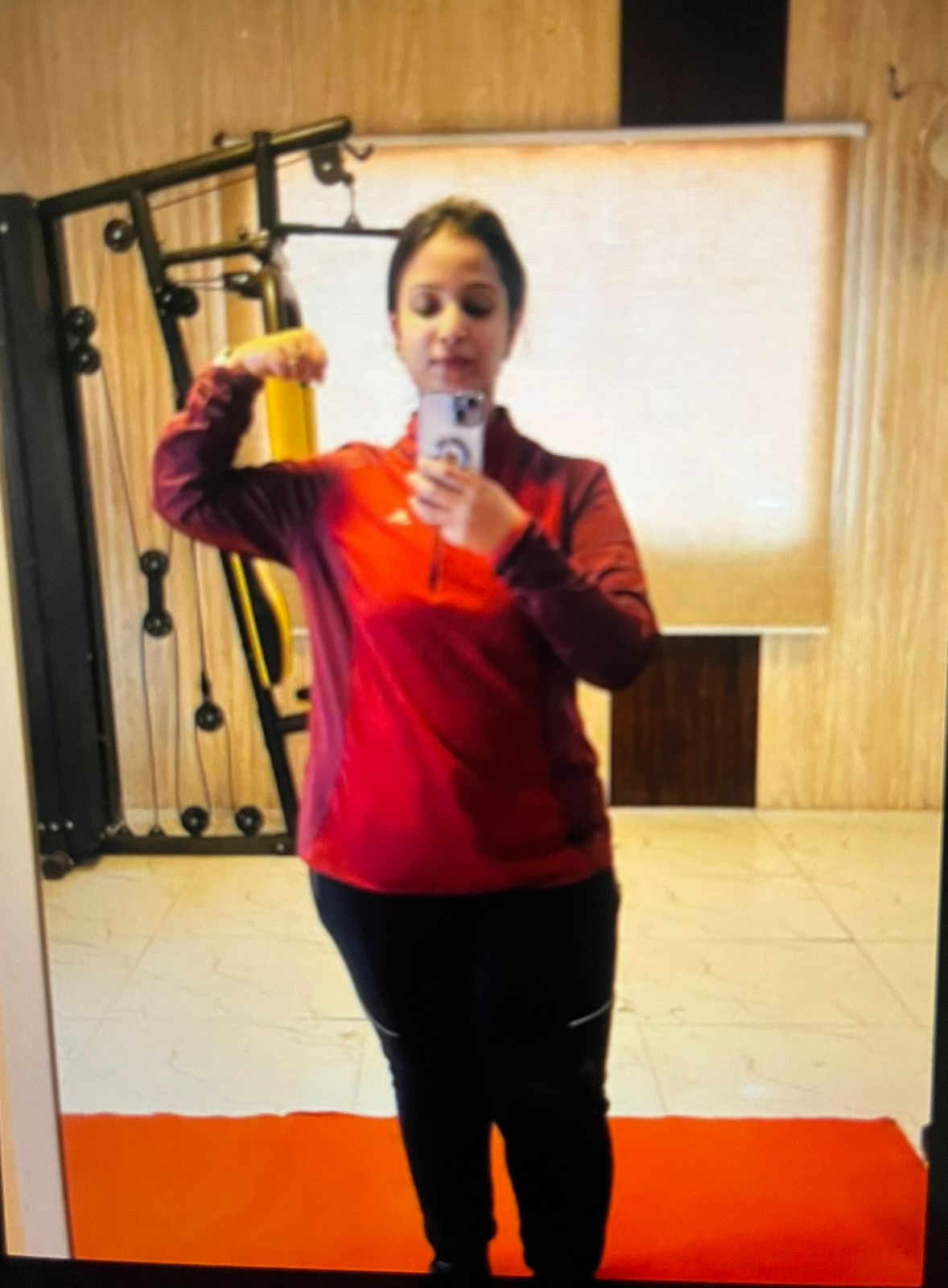 Before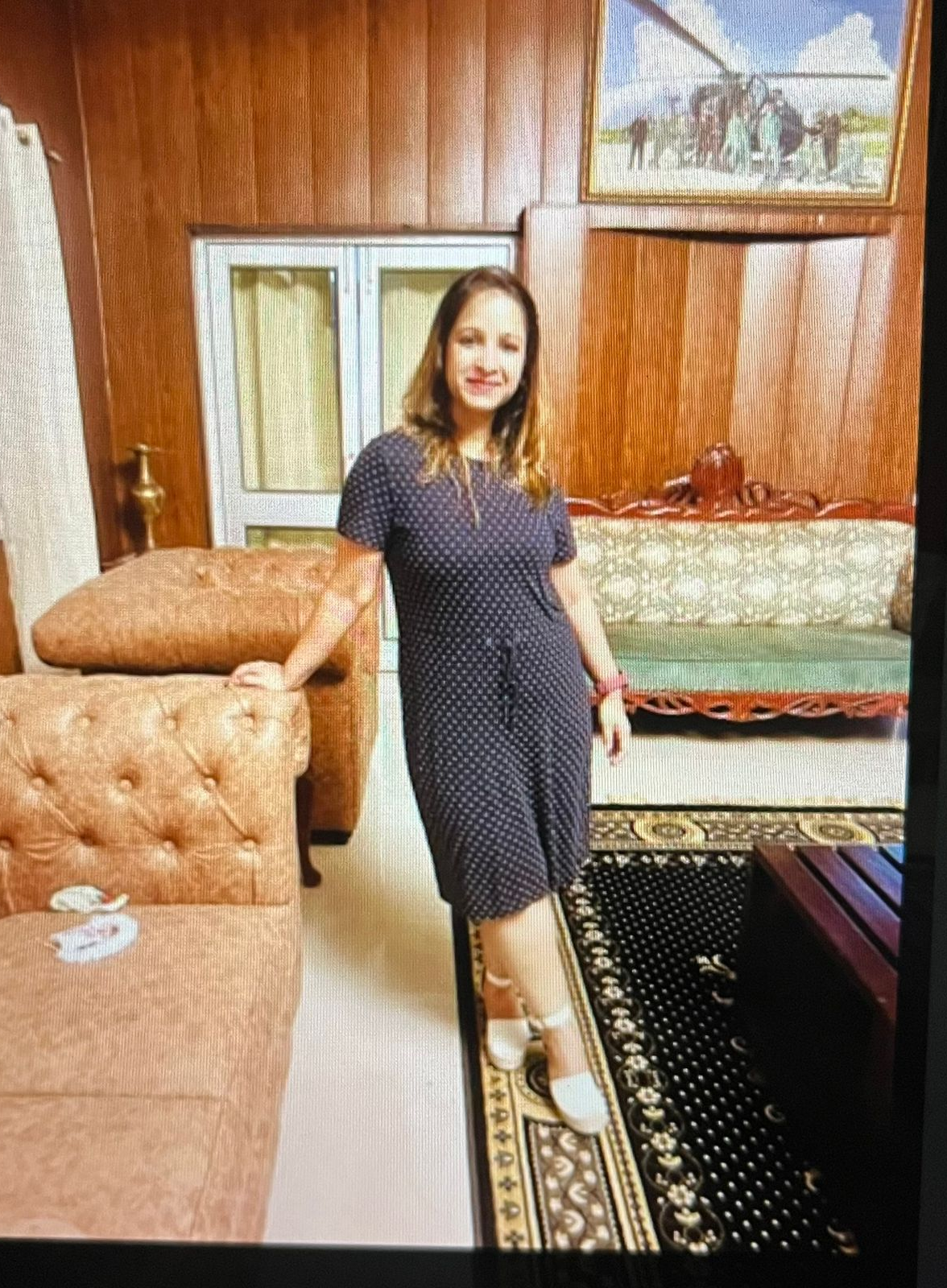 After
First all all m so glad to say that I have lost many inches within a span of 8 weeks ..
The dress which I have worn is very old.. I bought this Before my pregnancy… slowly slowly getting there
This is all happened Cs of my mentor ginji..I really want to thank you for this..
I am glowing and energetic after my inch loss with more confidence in my attitude..
Not to mention m feeling much lighter physically and mentally..
I will continue with nourish with sim till I reach my goal..xoxo!!
- Ashita Kohli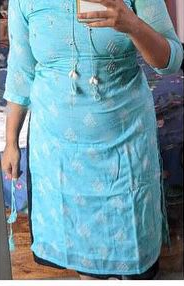 Before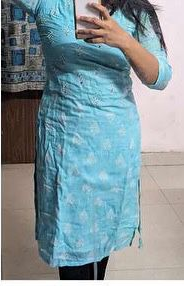 After
I have observed many changes in my lifestyle like inch loss and my skin is getting more clearer than before and no leg pain at night...
Workout is a big challenge for me but now it became part of my routine and I can see my energy levels are high...
I feel light and feel less bloated after meals...
i always feel binge eating while I start diet but now this healthy diet and workouts made me feel better and more happy 😊
I am trying to add protein in my every meal and completing 10k steps everyday,
drinking 3 litres of water everyday even my busy schedule...
Your continuous support and guidance helped me a lot and the day I feel low or guilt ur tips and encouragement helped me to stay consistent n these weeks..
Continuous reminders from the app helped me to update and finish my daily targets.

My flexibility level increased and energy levels are high than before.
In 3 weeks other than weight loss..I can see lot of changes in me...

I lost many inches... yesterday I wore this dress and can see lot of difference..
would like to share with you
started with 62kg today's current weight is 58.9kg..

- Jai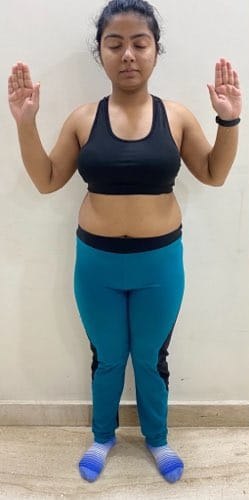 Before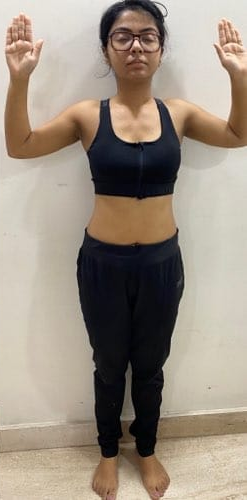 After
It would be underrated to say that joining Nourish's Reboot has been one of the best choices I've made for myself. As a binge-eating junk addict, I left no stone unturned in doing everything that led my body to the point wherein it was difficult to recognise myself. With health issues like chronic hives for instance, my body indicated that it was high time I started treating it right. Across Reboot level 1, my lifestyle change has been the most sustainable and flexible management so far. Like Simrun Ma'am says, we all have to choose our 'hard'. So the right nutrition and physical activity were the 'hard' that I chose for myself. In the process, not only did I lose approx 10 kgs in a span of 4.5 months across level 1, I gained immeasurable confidence and a significant boost in self esteem. The way I see myself and don't flinch. The way I have started appreciating and praising my body for what it does for me. The way I adore my body the way it's trying to become better. It's all the glow this program has given me- both mental and physical. 😇🤩 The pride, the confidence and the charisma have been the fruit of the consistency in this program (to say the least), besides fat loss as the collateral. 😌 So I stepped onto Reboot Level 2, and once you're driven to hit the target every day, there's no going back. The last 7 months across both the Reboot Levels have been a rejuvenating experience for me. My nutritionist has been my backbone throughout and I've always resorted to her help and guidance and that's the icing to the cake of this program! 🥰💕The support means so much and pushes you in the right direction. Whatever I've gained in more than half a year now, I hope there's no going back with that as I strive to be consistent with the life choice this program helped me with. And lastly, I've loved this program so much that it's time I step onto the next level. And oh, as unlikely as it may have seemed half a year ago, I'm quite flattered by the resultant abs in making now! It's a sight to see ;) 😁🥰❤️
- Kareena Shivangi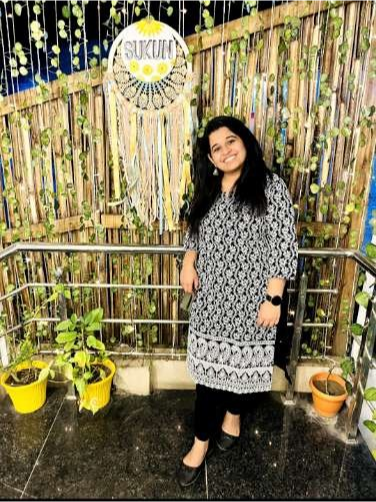 Before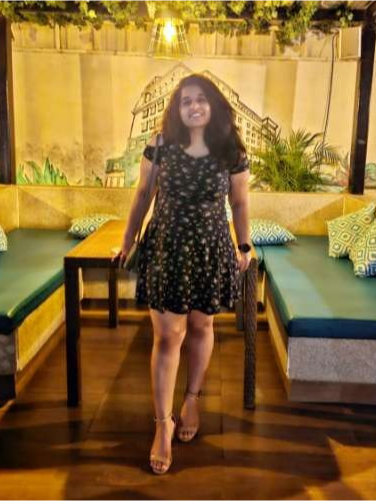 After
Embarking on my weight loss journey, one of the best decisions was to join this program.
The unwavering motivation and guidance by Simrun and Ambar became the driving force behind shedding 10 kg in 3 months. Not only did I witness a physical transformation, with inches melting away, but I also transitioned towards a sustainable and health-oriented lifestyle.

This journey wasn't just about shedding pounds; it also brought significant improvements to my mental health. I discovered the joy of seeking dopamine through exercise, replacing the binge eating habits that had once ruled my life. This shift in focus empowered me to embrace a healthier relationship with food and my body.

Guided by my program, I learned to prepare easy-to-cook, nutritious meals. The art of meal organization became second nature, enabling me to stay consistent and accountable in my dietary choices. Cravings were no longer a challenge as I found healthier alternatives that satisfied my taste buds while supporting my goals.

Incorporating strength training into my routine was another game-changer in my journey. As I began to lift weights and challenge my body, I felt a remarkable shift in my strength and energy levels. Nowadays, I wake up feeling more energetic, ready to tackle the day with newfound vigor.

Also the best thing about the program is the choices I got in my meals, making dieting not a punishment but a sustainable process which I'll continue forever.

As I reflect on this transformative journey, I'm grateful to Simrun and Ambar for the holistic changes that they helped me to bring into my life. It's not just about the weight I lost, but the positive impact on both my physical and mental well-being. The lessons learned will continue to guide me towards a balanced and fulfilling lifestyle.

Thank you Simun and Ambar for everything!
- Sakshi Seth

Before

After
My inputs regarding the program:

1. My scale and non-scale victories: I started Reboot 2 soon after Reboot 1, where I lost 10 kilos and I was at 60 kilos. I'm finishing Reboot 2 at 57.5 kilos. I wear Medium to Small sizes now. I used to be XL earlier.

I enrolled into Reboot to be able to have the energy and fitness to deal with a 4 year old son who's extremely physically active and of course curious and notorious like any other child his age. I am extremely thrilled to share that my goal has been met. I don't get tired till I hit the bed at night, I eat and sleep on time and accomplish more tasks than I sometimes plan. Most importantly, working out has become my duty towards myself and my family, not a boring chore. I'm able to keep up with my son and carry out all my work as a stay-at-home mom and an artist. Earlier, I had sureshot symptoms of depression. That's when I decided to prioritise diet, physical fitness first and take treatment for depression, if symptoms still persist. I'm so glad I made the right move and chose Reboot - almost like a one-stop shop for mental and physical concerns, atleast that's how it worked for me.

2. The program has helped me get a grip of my daily routine and understand the importance of striking a balance in food through a sensible diet. It has helped me understand that moderate exercise and a balanced diet is all it takes to have a healthy mind and body. Showing up every day, irrespective of how much I accomplish is better than not doing anything at all. Reboot is full of common sense tips to help align one's lifestyle.

3. My confidence is at an all-time high. I feel healthy inside-out and know that if I can take charge of my health, I can pretty much take charge of anything.

4. Weight before Reboot: 70 kilos. and after 57.5 kilos

5. It's not been exactly easy but it wasn't impossible. Every woman needs to put herself first - most women love to workout and eat right but often lack support at home. In the last 6 months, I learnt that as long as one believes and supports one's own self, anything is possible. My periods are on time, my headaches, bodyaches are gone, i sleep well, I enjoy working out, I enjoy my work and I enjoy every task i take on and I'm even prepared to do more, even when the day is about to end. I'm proud of how far I have come and I'm super excited about how much more exciting my 40s is about to become.

My heartfelt gratitude to you, my dearest Riddhi for being so wonderful, encouraging and for believing in me, always. Thank you SOO much! You're fantastic, you've done more than anyone can ask for❤️❤️❤️
- Sindhu hande
Overweight, Obese, PCOD, mentally and physically stressed, and listening to others describing my obesity/fat body in whichever hurtful way you can imagine- Absolutely YES!, I'm a victim of all these. I started my Reboot journey in April 2021. My first Reboot was a bit of a struggle since I was about 95 Kg. I overcame each week and dropped about 2 sizes and 24 kg(my first reboot was 12 weeks so I repeated the same program on my own- so a total of 6-7 months approx). I gained not only great confidence, received compliments, and mental freedom, but also a great shape. It taught me that Habits are made to be consistent in every work/routine that I start in my life, and made me trust the process over perfection. Portion control was the best thing that I ever learned in the program, and now I teach my family how to balance their meals efficiently and healthily (I feel like a food techie now haha). Realizing that scale is not always important and our energy levels, and tracking our metabolism is the most important thing, I also learned efficient, one-pot high-protein recipes thanks to Simrun mam's emails and the recipe section in the app.
As you see my pics, you can realize my first transformation was not maintained, as the third pic down on the left is me in April 2023. I got drowned in my academics/career kinds of stuff and didn't work out/walk my steps as I've learned from the program, consistently. So I gained kgs, lost my flexibility, lost my shape, and lost my habits for a while. So I joined the Reboot 2 program, for 3 months, trusted Sim's program again, and built my habits/workout /walking my 10-12k steps routine again. Now as you see my last pic(green outfit), is week 11 in the program, and that is some transformation there. In this Reboot, I learned new exercises, and how to compliment and love myself some more. Loving ourselves is a really difficult thing as we set our standards high and beyond reality. With all the motivational messages at 10:30 a.m. every day, I remember to think about my health, appreciate my talent/good things about myself, and pat myself. I'm so happy about my journey both mentally and physically and I'm never breaking my habits or underestimating myself ever again for something/someone.
Prioritizing myself, and my health, and joining Sim's program was one of the best decisions I ever made. I still have more to go to reach my goal, but I want to appreciate myself and others by writing this, that we CAN do it!
- Abirami Venkatraman
Hello everyone! I am Rozy Nadeem, a home maker and mother of 2 kids.

I've had two c-sections, hernia issues, and also dealt with major corona symptoms.

My fat to fit journey from 89 to 59 kgs was really a great achievement of my life. I've always struggled with weight loss and faced lack of self-love and confidence.

Fortunately, then I found out about "Nourish with Sim" program via internet and decided to give it a go. Initially things weren't easy for me.

But gradually I adapted to the process and changed my whole lifestyle accordingly.

Surely, I had my ups and downs but the encouragement from the amazing staff of this program always kept me motivated.

Fast forward to today, I can emphasize and say that I'm a new woman now. I've lost weight, gained my confidence back and started loving myself more now.

I've learnt healthier eating habits and workout routines.

I would say that if anyone has any doubts regarding this program, then I'm a clear proof that it works! 😃

Go for it so that I can read your success stories too.

Thnk u so much shriya, ur appriciation, ur good words encourage me to hit the goal. Ur always in my good books,
- Rozy Nadeem
I had always been a chubby kid all my life. I thought this is my build, this is who I am, this is how I am 'meant to be'. It was towards the end of 2019, when, after looking at my photos from my sister's wedding, I realised I could not let this be. I had to do something about my health, take charge of it. I started doing random workouts I found on the internet but since I did not have much knowledge about what to do and when to do it, I ended up doing everything wrong. And ultimately gave up, blaming lack of guidance.

It was a complete disaster health wise during the first lockdown in 2020, since at that time I was locked in a rented apartment, with no house help and lots of academics. Amidst all this my health went in for a complete toss. I ate whatever was available, there was hardly any fitness activity, my step count barely crossed 3k a day. I would literally sometimes eat only a sandwich or two the entire day. I barely remember having three proper meals a day, I started losing weight but now that I reflect back, I was losing more muscle. I felt weak and irritated, and had a lot of mood swings.

Eventually I stopped caring since there was a lot of stress due to the lack of resources and academic workload. I would order outside food for almost every meal and being a big time foodie, I never gave a second thought on whether what I was eating was even right. In between all this, I got infected with Covid and my already deteriorating health went in for a complete toss.

September 2021 is when I weighed the highest I have weighed my entire life. I felt devastated. I knew this had to change. I started mindful eating and I was able to drop 5kgs. But after that my weight plateaued. I felt very demoralised and it looked like I would not be able to do anything. That is when I started looking for different programs and after doing my research I landed at Simrun's program, and got enrolled in Reboot 1 in November 2021. My life has not been the same, since.

In the beginning it was extremely difficult for me. I would take around 1.5 hours to complete workouts with the lightest weights. Even they would feel so heavy. But then I read somewhere that if you continue doing something for 21 days it becomes a habit. Following this mantra, everyday I would say to myself, just do it for 21 days and 'we will see later'.

Slowly I started enjoying and looking forward to the workouts. I started complimenting myself after completing each round and that would help me boost my confidence. I started meditating and practicing self care and gratitude more consciously. My relationship with my body and mind gradually started improving, I was able to stay happy for longer, I was noticeably chirpier after working out. The person who would struggle to complete 3k steps in an entire day was optimistic to be able to complete 10k even on the worst Sundays when all I wanted to do was Netflix and chill.

Weeks after weeks I could see my fat percentage decreasing. With every passing week I was able to notice the workouts becoming a tiny bit easier to me than they did the previous week. I started getting compliments about the glow on my face, and my posture. I have seen my transition from crying over losing 400gm in a week to being positive even after gaining a bit of weight in a week. During the course of 2 Reboots, I learnt that more than losing weight it is about the mindset that you carry. Try to understand why it is happening what is happening, and more importantly, ask for guidance whenever you need. Simrun and her team have been ever so wonderful in being prompt with my queries and patiently resolving them. One of my most amazing takeaways from this program apart from all the losses and gains is also that everyone is out there to help, you just need to ask for it. :)

This journey that Simrun and team helped me get on does not end here. I am thankful to Simrun and her team for helping me to conquer my mind. For believing in me when I did not believe in myself. It feels amazing to be able to fall in love with yourself and want to look at the mirror every morning and not think about the numerous flaws. Weight loss would eventually happen, but the attitude is what matters. I feel happy and confident. And I know I have a long way to go. Because nothing can beat a person who does not want to give up! :)

Oh, I forgot to mention how much weight I lost across the two programs.
I lost 15 kgs!
Sounds fascinating, right? The before and after photos- everyone wants to know how to get such visible results fast. But what is not visible is the amount of hard work, dedication and conscious motivation and mindset shift this has taken me to reach up to this point. Fitness is not an available option to me anymore, it is a habit! Thank you, Nourish with Sim!
- Shambhawi Sheel
I enrolled in Reboot 1 in august.. My weight was 76 when I think to reduce it because it was high time to shed insecurities..I lost 4 kg by my own but not in a healthy way.

When I was at 72kg then I enrolled in your reboot plan and that has changed my perspective about eveything (in a positive way)..After enrolling, My relationship with food become very good as no food is bad as it is just portion which we have to check. Although deep fried items, maida has some detrimental effects, should be taken in moderation..I came to know that how much it is important to be active and do strength training..
I have gained self confidence, energy, more stable mental state and lost lots of inches and habit of binge eating..
Moreover, I was also suffering from PCOD but now my ultrasound reports are normal and there are no cysts in my ovaries..I am so delighted..!

Now I dont worry about my weight as I used to becuase it changes throughout the day.. I believe in consistency which eventually help you to have your dream body..I have learnt these all things from Simrun chopra Mam..I will always remain thankful to her..!
Sorry, I forgot to tell about how much weight I reduced in whole 3 months, it is 10 kgs ie now I am at 62..I think it is so much visible from pictures about my inch reduction which is huge. However, loss of inches are secondary thing for me, What I gained during process is much much important and that is only thing which I cherish forever…!

I am so much thankful to my nutritionist, she is so much dedicated for her work that she ask for updates every time I forgot to put it on app.
Thank you once again Simran Chopra Mam and team😊
- Fatma Ajmal
Hey Simrun and team,

While I type this post, my heart is overwhelmed with gratitude.

This one year has been life changing, with not just my weight reducing and health improving, but also my mindset changing.

Today I approach everything in life with the motto 'Progress over perfection', and trust me, it makes you move forward and beyond!

I spoke to Simrun as a follower for the first time in October 2020, and took Reboot 1 in Dec 2020, when I was 91 kgs!!!
I have thyroid since 2008, PCOS since 2016 and due to this, my metabolism is sluggish.

But well, I kept going on, worked out for the first tim, before that exercise for me was going on a walk!

Lost 14 kgs on Reboot 1, 10 more in Summer Body Challenge and 6 more in Diwali Challenge over a period of about 10 months.

Fought with plateaus, bad days, tiredness due to thyroid, cravings and what not! But told myself, you cannot beat someone who doesnt give up, and with great support, did not give up.

My husband supported me so much to imbibe a healthy lifestyle, and even he started eating healthy and taking required supplements which was better for both of us. I could not have achieved this without him.

My current weight fluctuates between 61 to 62 kgs, I have another 6 kgs to lose, which I would hopefully lose in Reboot 2, but the mindset, I continue to keep it the same throughout my life.

To everyone even considering to join Simrun, do not hesitate, trust her team and give your 100%, or 70% or even 30%, because they are all better than not starting and being at 0%!

I'll hopefully reach my goal weight soon,and then apply for star of the month, till then, I just want to thank the people involved in making me come this far, and also encourage all the people, men and women, who are on their fitness journey. We are all in this together, keep going! There is no better investment than one that improves your health.
- Aditi Dixit
ടാ തടിയാ.. or Da Thadiya (Hey Fat Boy (in English))

I am Arunraj from Kerala. This is a story of Transformation from XXL to L or Transformation from Three digit figure to Two digit figure.

From my childhood itself I am facing body shaming due to my big size🙂. So that, There were a lot of nick name was there for me. Among that most common one is Thadiya (Fat Boy in Malayalam). I don't care 😏 about that shaming and Nick names but when it comes from our dear ones mouth it will hurt, it will definitely hurt us😢. From that time itself I tried to lose my weight and inches, some times it makes same small changes but after some weeks my body will be back to my same fat one😞. One day in my friend chippy's status I got to know about Simrun. I waited to see chippy's final result, meanwhile I have saved money 💸for joining the course every month . At last, In the first month 2021 I took a new year resolution for the first time in my life🥰 and joined the course🏃‍♂️...

From the first week onwards there were my weight and inches are dropping🥳. For me, It was not visible when I look into the mirror🙁 but the people arround me can notice those changes in my body🙂. After 6 weeks of course I can see a drastic change in myself😊.

That was a milestone for me🥰. The people who teased me before became wonder when they saw my transformation😍.

Usually when I am going for a trip or a drive I will get a privilege to sit in front of the car, since I was the most fat guy among the gang, so others can adjust in the back. But One day after 7 weeks of this course when I was going for a marriage with friends they won't allow me to sit in that solo front seat🤔. They placed my another friend in that seat and put me in back side. I lost my privilege and I was needed to adjust in the back with four other friends🥺. But that was my one of the happiest moment ❤️. When the cars stars moving some tears are coming from eyes😌. I don't know every one can understand that feel, but I am sure someone can understand my emotions that going through my head at that😘.

The most amazing thing of this course is , this is an habit😇. I completed this 12 week course by skipping 3 weeks🧐 in between because of my best friend's marriage.. But that habit was with me🤩. Because of that I didn't gain weight during that skipped period💪🏻. Even if we cheat a meal, we will think about our health. This Course will makes us to think about our own greatest wealth🥰 every time.

Now the greatest happiness for me is, when I trying to wear my 4 years old or more than that years of old dresses, it's fitting for me ❤️and when I see myself in the mirror I feel proud ☺️and happy 🥳and feels a normal Human❤️....

Actually this is not a story of a Transformation from XXL to XL or Transformation from Three digit figure to Two digit figure. This is a story of a Transformation from A Big Fat Man to a NORMAL HUMAN ❤️❤️❤️
- Arunraj
I didn't write my habit over the past 12 weeks as I am eagerly waiting for this day to write down the entire things.
I am very happy while writing this and I name the story as "Journey of a Balloon Man"

"The Story of a Balloon Man"

Usually people will ask me two questions.

1] The common question - What's my weight?
2] The next question will be asked by a category of persons who want to gain weight as they are too slim "What all food has to be taken to gain weight and what I followed for the same".

I was thinking why everyone on seeing me asking these types of questions. Do I look like a joker to them?

I can clearly tell that I am a foodie, who loves to eat and try new tastes around me. It's a hobby for me to explore more and more tastes. I was not thinking about my body, my health and all. It's been like "work, eat and sleep" for me over the past few years. I didn't recognise how my body and health was reacting to these types of habits, and didn't felt sad for the same over my past. Usually my friends and family do body shaming on me and call me a "fatty boy" till a few months back. Don't know what can be achieved from the same. Since I know it's because of the freedom, love and care towards me, I won't mind those things and move on with a smile.
I am like a "Balloon" to them.

We are living in a society where people measure us on the basis of body size. The best example is buying a dress for me. There are a lot of good dresses which I like a lot and want to buy, but the problem will come in the name of size. There won't be any branded one which can match with my size ,but I can say there are some brands which are now coming up with dresses having plus size and I am really happy for the same.

"Self-confidence and Self-love".
We all love to keep our memories with our family or friends by capturing the good moments with them in the name of photos, but in my case - I will try my best to avoid standing in front of the camera because of my body size. It's not because of fear, it's about why I should give a chance to other people to do body shaming on me. I will specifically tell the photographer to capture a photo where I should not be over exposed. He/she will be looking at me thinking "How to do that". I will always be posing for a photo in a side angled way to avoid the over exposing. That's why I don't have any single photos of mine to show the transformation. That's why you guys are seeing cropped pictures in my transformation journey.
These are not the main problems. "Health", it's the main one.
There was only one answer for all these problems, "Be healthy always".
These all put a light on me that I am losing a lot of things due to my improper consumption of food and all. So I decided to put an end to the same.

What will be the first step usually people will do to reduce the weight-Yes, browsing through the internet.
I started researching all over the Internet for different diets ,workouts and all which can help in reducing weight, but none of that helped me. We won't get anything easily without hard work and there is no shortcut – We all know this thing. Here, I am always ready to do hard work, but don't know where to start.
At that time, I saw one of my friend's transformation pictures and had a word with him to clarify all my doubts. Thanks dear for clearing all my doubts. He itself was a motivation for me. I discussed the same with my wife and she motivated me a lot to join the same.

Now the real journey starts, I joined the reboot level 1 course of sim run chopras which was a life changing decision and moment for me. I started with the 2 weeks pre workout and diet, those were the most difficult times for me. Even I faced difficulty in breathing during the workout and was taking 1 hour for a 30 minute workout. All these helped me in understanding how bad my health is. I am a salaried person who always works on tight schedules and all. But I didn't fail and pushed myself to complete the daily pre week workouts and diet even though it was taking 1 hour .I found my timings and slowly started avoiding junk foods, having proper water intake and food on time. After 2 weeks of pre-work out, I started noticing the difference in my body and health which makes me a lot happier and gives a lot of motivation for continuing the same. I started noticing the changes week by week and my excitement increases in seeing myself after this journey.

- Aswin
I was a person who usually woke up at 7:00AM, not having food in time, late night sleep and following an entirely unhealthy lifestyle and all. Besides I was not having a good sleep also. Now on this last day of journey, I can say that my entire lifestyle has changed. Now I start my day at 5:00AM with workouts followed by a morning walk of 1 hour, having the food at the right time, sleeping at the right time and all. I am so happy to say that I have been getting a good sleep for the past few months. My self-confidence increases and I am more productive and healthy compared to what I was before the start of my journey. Now, I am able to complete all the workouts in 30 minutes of time. The people who always tell me to buy new dresses because of my weight gain are now telling me to buy new dresses as all the dresses I have are loose now. Even though there was a cheat meal allowed in every week, I slowly avoided that also. Why should we have a cheat meal when we can take all kinds of foods in our diet. There is no bad/good food, it's all about taking the food at the right time with the proper quantity which our body needs. Tracking everything in an app and different kinds of healthy recipes was super cool and easy. Thanks @Simrun chopra for this amazing journey and starting this course which can bring smiles on lots of faces.

Maybe everyone is excited to know how much weight loss I had and what my size is now?
I started my journey with a size of "XXXL" and reached my first destination of having a size of "Large" and lost 22.3Kg in total .Even if I am telling it's the end of this journey, I am not stopping here, it's just a beginning.


Always remember it's not about "Weight Loss", it's always about "Being Healthy".


Hello Simrum Ma'am, Hope you are doing well? I wanted to thank you for the the bottom of my heart to help me with this drastic transformation. I was from Reboot 1 program from November 2021 month. I weighed 90 kgs and have come done to 78 kgs as on today. So overall I'd say 12kgs with this program. I didn't had any thyroid or PCOS/PCOD yet there seemed to be some hormonal issues which caused my periods to delay and cycle used to be from 37- 70 days at times. I have enrolled under your program many times but failed to be consistent. However this time I ensured I followed and be consistent so that I can improve my overall heath mentally, physically and emotionally. Moreover I was surprised to see that I used to be occasionally drinking alcohol due to my work and social circle which is completely stopped.

I didn't had to take an much effort, initially I would join my friends but would sit with a glass of chilled water with a slice of lemon n ice cubes in fancy glass in pub just to give them company, however over period of 3-4 months my liking towards alcohol is completely gone!!!! I myself is shocked if this is for real??? moreover I started losing weight in month of november'21 itself, and I am able to maintain the same as we stand in May'22, irrespective of my travelling, late work hours, etc. portion control has helped me to be among people and still not miss out of any type of food. I sincerely thank you for this transformation which I have been longing to achieve for almost 5 years now.

Thank you for taking out time to read such a long post.

Regards,
Akansha
- Akansha
What a journey it was....i Don't think I have enough words to describe it though...it would not have been possible without sim and team...meal chart is so flexible...at the beginning i thought that I don't know how I am going to achieve everything...but whenever I doubted i had my nutritionist to help me out everytime...diet chart is so flexible that whenever I was out of my home or town i could follow it easily...only issues that I faced in my journey was that I was not able to workout regularly due to my busy schedule in clinic...yet i overcame it by making slight adjustment in my daliy routine...still feels like a dream... thankyou so much once again sim and team ❤️🥺🥺❤️

- Suraj Dhyani
First of all thank you so so much for your concern❤️🙏This is really gives a family feel❤️Thnaks a lot n so so sorry for not updating since last 3 weeks.Actually for the first 2weeks I was super busy with my work n last week we went for a trek trip.With low networks couldn't able to upadate but I am reaaaaalllyy really very very happy for the changes that I feel during my trek.I can't define you in mere words.I have a lot a lot to share but running short of words.Many a times I feel to make a video to thank you guys where I can express myself verbally with you 🤪🙈but anyways thank you so so much for giving me what I never thought of..During my trek I was so energetic throughout without any fatigue.A lots of improvement in stamina,health,physically n most important mentally.You guys are real angel to me😇😇will update my progress tomorrow with pictures.My reboot 2 is ending in 3days but I've gained a lot of good habits,healthy lifestyle,a discipline n many more things for lifetime ❤️You guys have my heart forever ❤️❤️❤️Thank you so so much🙏


- Roopa
Hi, i am pooja

I have been struggling with postpartum weight gain since the past 3 yrs. And even before that i found that i have uterine fibroid with irregular period and spottings throughout a month!!
After having my son i was thrown into busy days and nights of never having a free time for myself. more over i was preparing for my final year exam along with taking care of a new born baby. I was always tired along with mood swings and started stress eating. I gained a lot of weight eventually. I lost the young confident and active myself. I hid myself in baggy cloths and shrugs. One lazy day i found NWS in instagram. As soon as i saw it i knew i need it.... i need to change. Finding time for workout was the main problem. But i was able to find time for it which i never thought i have. I thought i have to cook extra food for me for i dont have any other help for doing household work. But for a family of 3 we all ate the same food. Its that knowing deep about food and nutrition my outlook changed. We can eat whatever we want but with portion control. Infact this lifestyle change have helped my small family a lot. With nws i lost 500gm to 1 kgs evey week i lost 10 kgs in 3 months. I lost lot of inches and i can wear my old cloths now. I look different, i feel light, more over i got the old me back . i look younger now. I'm getting regular periods and acne also reduced. I'm way happier than i ever was. I walk taller, confident and energetic. Health is my first priority in life now. We are what we eat..... NWS made me realise what it really meant. Kudos to the whole team 😊👍 and thankyou
- Pooja
Hello, I am sharing my journey today with you. After I had to get back to my job, I couldn't be regular with workouts on weekdays as I have an infant who just turned a year old, gives me sleepless nights. But I didn't let the weekends to slip away, and on the weekdays I completed my 10k steps to the minimum using stairs. I kept my tiffin boxes pre planned to maintain the right quality and quantity. With your team, it has been a journey from the last six months and I can't thank enough for this life saving change. In two programs till date, I have lost 14 kgs and dropped from size XL to S. Now I can shop with all my heart out without thinking about the size.

And the best part is my colleagues keep on asking me that with a year old baby and sleepless nights how can I drop to this size and tone myself😄 but it is not a secret anymore and I am happy to convince more women to join your program.

I am attaching a collage of two photos in exactly the same sweater just a year and half apart. One is just before conceiving and one is now. Baggy Sweater makes us look a little puffy but I can see the difference. Moreover, O can feel the difference.

I walk straight now.
I feel lighter.
I feel energetic.
I feel to have healthy eating everytime even if I dine out
I have a different perspective to lifestyle now.
I feel like moving/walking whenever I need to sit for long.

Thank you a lot for this!!!
My journey doesn't end with you all. It is just the beginning.
Cheers to the new year and new me with all of you.
Hugs and love.
- Riamaman
hello simrun mam and team
I have joined the reboot 1 september and going on the last week. I dont have enough words how to thank you guys as you have helped me to change the entire lifestyle both eating habits and physical care for the body.i have lost 16.5 kgs and so many inches.but apart from this i have learnt to stay calm and fit ,i feel more confident now,i know what to eat and how much to eat,i love to do the workout now,though workout looked difficult at the very start but you guys really kept motivating and the body adapted it,i can now sleep lying down any posture,
my clothes are fitting me better and many have become so loose.,this makes me so happy.
i was following you since last year but was not so sure about it but finally when i showed this program to my husband he too got motivated and we both started together,my entire family is eating the same food which i cook according to my diet.
now i myself dont like oily food😊.i feel so confident now in myself and understand that how good it feels to be healthy
still long way to go i would love to join reboot 2 soon🤩
- Bharvi Seth
Well thank you so much 🥰 as my changes and my victory scale so far is

1. I feel light, more energetic and portion size of eating has reduced.
2. I feel this time I took measurements with clothes on, so therefore I feel the change on upper side was there is inch loss.
3. I am loving it with the program
4. You are amazing, always replyin on time
5 . I am able to achieve my weight loss in a much healthier way

Email: Sonika@shrigroup.net
Stronger (Level 2)
Week 5
- Sonika
I am just so happy that I started this journey! Just so much in love with the process due it's simplicity. I never had to prep anything in special. We all have access to this basic things in our kitchens, but never paid attention to the quantities we eat and the right mix of nutrients! That's like an eye opener!! With this journey, not just me but my entire family gets the right nutrition.
Working out has only improved my moods, with just 6 weeks, I feel more confident in how I look and carry myself, feel stronger inside out!
I have a long way to go to reach my goal but I am positive I will meet it with some time and more love!
My coach is always super responsive despite the time differences we have and is such a great support!
If I could suggest one thing, I really am hoping to see some yearly plan/program that would keep us going consistent in the longer run, hope this happens soon :)
Thanks Team for being there !! 🤗
- Anu Lakshmanan
This program has helped me to realise the importance of health , mental well-being and confidence in oneself.I have never thought in 12 weeks I am going to be so much active and health conscious.
I used to live very sedentary lifestyle but when I saw I'm gaining weight and deposition of fats especially around my tummy area and hips
I thought I should start losing weight and one day while scrolling my insta account
I came across nourish with sim program so I decided to follow the program bcoz of the weight gain i stated losing confidence in myself but when I started this program and saw the changes in my lifestyle, my eating habits and of course my nutritionist's dedicated motivation it made me very positive

Now when I see my on scale victory I have come from 64 kgs to 59 kgs and lost inches also this made me feel very happy and boosted confidence in me that I can do this.
I can achieve my desired weight.

I would like to continue this program as it has made many positive changes in me .

Email: sasshirinsk49@gmail.com
Reboot Lite
Week 12
- Sasshirinsk
Let me tell you here though very quickly:

I ensure to atleast complete 8000 steps daily
I eat a fruit every day
Have got a control over my carbs though i still dnt measure it.
My cravings are much lesss now and am very very mindfull that's the best part.
I have atleast 2-3lts of water daily.
Also iv stopped munching completely and my meals are well planned as given in the guide.
Iv started giving 10 mins to myself just sitting ideal and thinking positively.

Though i am not completely following what was said.
And definitely havnt been regular for most part of this program but i am definitely very very emotionally contented and happy.
I'v stopped stressing, i'v started following a proper schedule for everything i do including dropping and picking up my child from play group.

Thanks soo much for always being around🥰

I know that i am not as good as others on this program but i know i'v bcm the best of what i could have been.
Also the bestest part of this program is the work outs that i get which i love and am certain to complete this one and move to another level 💪🤗😘

Email: lubnasohil@gmail.com
Gym Beginner (Week 1-14)
Week 12
- Lubnasohil
Learn to Cook Healthy Dishes
Your Taste Buds Will Love!
Join our newsletter for FREE recipes weekly!