Real People, Real Struggles, Real Results
Achieving well-balanced overall health seems impossible but it's not
Want to get in better shape but can't afford 1-on-1 private coaching?
Stop using a general standardized programs that don't fit your lifestyle
Want to stop starving yourself and skipping out on carbs?
Thrive in all the dimensions of your life
because UR
Your overall health is important to us.
REBOOT
Reboot is designed for busy people who need a flexible and affordable weight management method. Pairing behavioral science with versatile in-app workouts, and nutritionist advice, Reboot makes it easy to form lifelong healthy habits and results that fit your lifestyle.
Exercise:
Reboot Mini

6 Week Program
Including Tax
6 week body weight workout program
Diet Based on your eating preference
2 weekly chat check-ins with a nutritionist
Best Seller
Reboot
14 week program
Including Tax
Choose from 10+ workout programs to suit your level and goals.
14 week progressive workouts for continued progress and results.
4 Foundational Flexible Diets
Dedicated Female Nutritionist
Daily Meal Reviews from Nutritionist
Weekly Progress Tracking
Daily Chat Access to your Nutritionist*
Bonus:
100+ Quick Workouts
Weekly Sample Menus for inspiration & convenience
4 weeks additional access free
6 months access to in app challenges free
1000+ recipe collection
Special Festival Diets
Rigorous approach for goals above 15kgs
Reboot Advanced
Advanced 28 week fitness program Including Tax
Everything in Reboot +
7 months of dedicated assistance.
Multiple Diet Phases: Prevent plateaus with different phases.
Bonus:
Everything in Reboot +
1-Year Access to Challenges: Engage in app challenges.
Are you ready to be healthier, feel more confident, and reboot your life?
Discover how we at have helped women like you reach their goals.
Feel Good in All Aspects of Your Life With Our Behavioral Science Program
With our programs, you can:
Feel good about yourself, love your body, and be proud of your achievements.
Get professional diet and fitness programming at an accessible price.
Get in shape with shorter, more effective workouts that save you time.
Achieve lasting results by living life to the fullest and eating what you like.
Support your health and well-being at a deep level without complicating your life.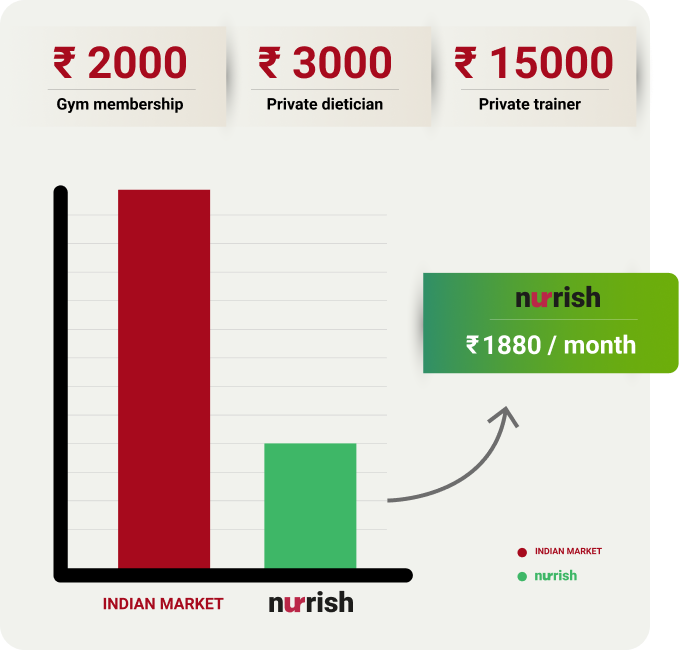 because UR Special Your overall health is important to us.
If you're looking for added services like:
Private phone counseling.
Regular check-ins to adjust your plan for that accountability factor that will help keep you on track.
Personal diet coaching.
Need something specific to hormone or health management.
Why
As a full-time, working Indian mother and nutritionist from the United States, I understand the struggles of real people in their real lives. This is why we use behavioral management techniques.
The Nurrish team is composed of an all-female group of nutritionists that specialize in women's hormones, so we really do understand what you're going through on a personal level.
Nurrish offers individualized exercise, nutrition, tracking, guidance program, and habit-changing tools for a more sustainable result. Each team member is personally and professionally familiar with our clients' cultural and lifestyle challenges.
The idea for Nurrish wasn't born out of a business plan but from a desire to share my struggles and solutions to help others reclaim and transform their lives.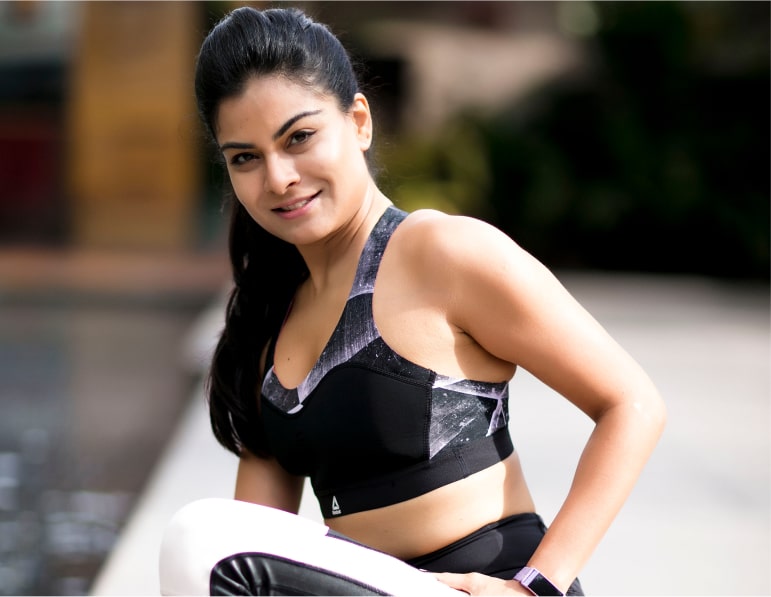 Need help deciding which plan is right for you?